The City of Hiawassee Wastewater Treatment collects and treats sanitary waste produced by the City and transported to the plant. At the plant, the wastewater is treated and reduced to solid waste. It is packaged and removed from the site and the city. It is then disposed of in accordance with Environmental Protection Agency (EPA) standards.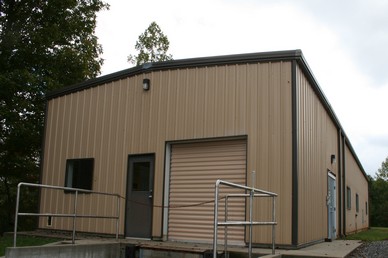 In order to reduce the sanitary waste water to solid waste, almost of the water is removed by an electroplating sewage treatment belt filter press:
To initiate water and sewer service, please fill out and submit the Water/Sewer application.
Relevant Information:
Water & Sewer Bill Payment Information
By Mail: Send a check made out to "City of Hiawassee" with your bill stub to:
City Hall
50 River Street
Hiawassee, GA 30546
In Person: Come to City Hall at the address above and pay by cash, check, debit card, or credit card
Online: Click here to pay your utility bill
By Phone: Call toll-free (888) 514-9825
For questions about your utility bill, please call (706) 896-2885.